I met the duo behind Mustard and Co. at a craft fair in Seattle in mid-2015. They were the most popular stand at the festival, with people lining up to try their mustard. I loved the the mustard, so I bought a few jars and asked them about their business.
They told me they like craft fairs and street markets because they're selling direct to consumers. They were carried in a few stores and online market places, but distributors and retailers took the majority of their margins. I saw an opportunity.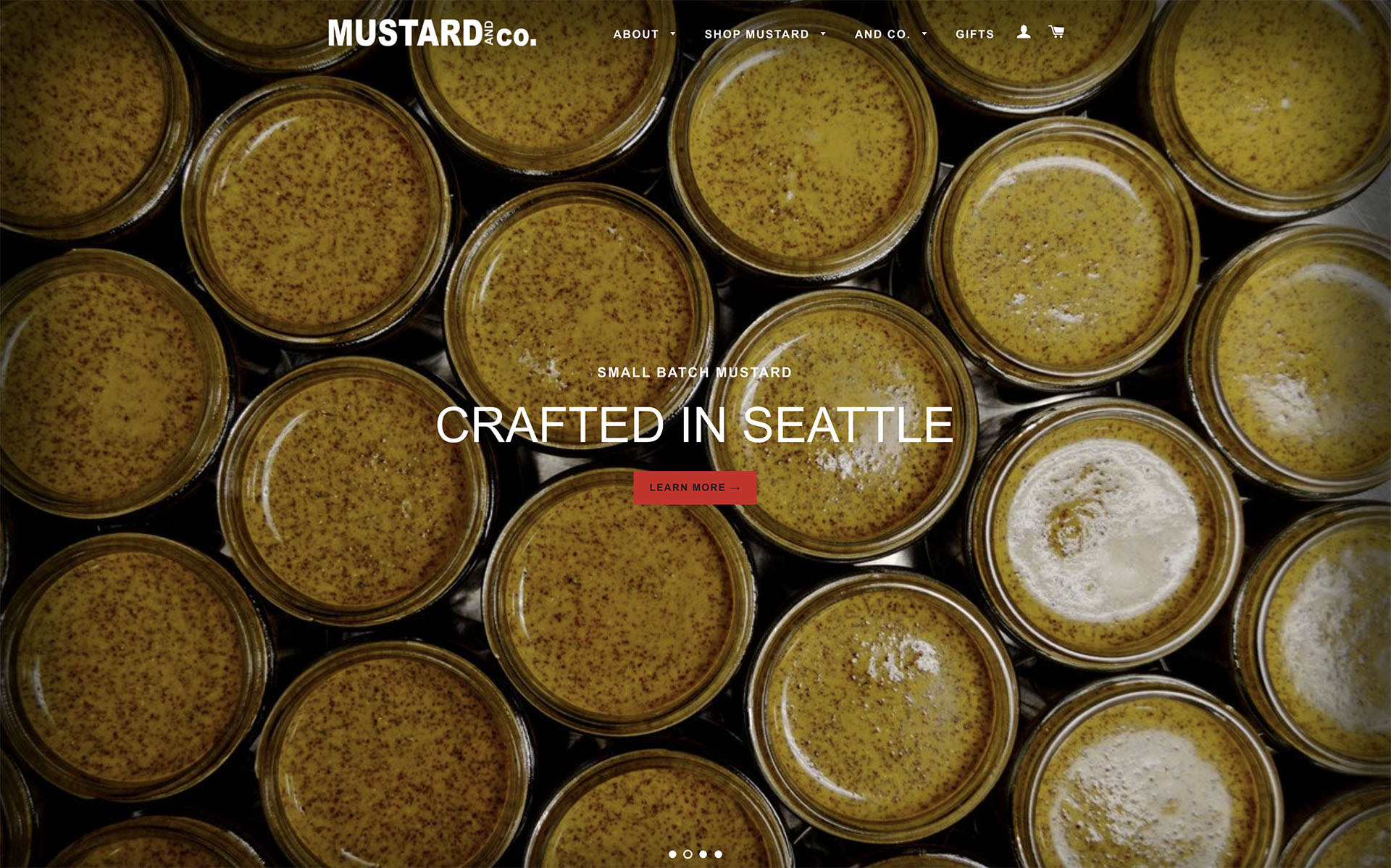 In late summer 2015, I joined Mustard and Co. on a contract to accelerate their online presence and e-commerce business. The goal: to launch for prior to the 2015 holiday season. I led an overhaul of their website on the Shopify platform.
After revamping Mustardandco.com, the next step was to drive traffic. I achieved this through optimizing SEO, and performing paid ad campaigns on Google and Facebook.
I created new photo and video assets, launched their social presence on Twitter and Instagram, and executed an influencer marketing campaign. I even led the development of the Five Flavor Gift Set, a new holiday product designed for online buyers.
For the first time, the majority of their profits came from online sales.
Above: Screen captures from Mustard and Co's website.
Left: Mustard and Co's Instagram featuring pictures from when I led their marketing efforts.
Below: A video I produced to tell their company story.